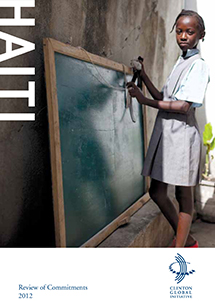 At the June 28th Haiti Action Network meeting, President Clinton and Denis O'Brien, chair of the Action Network, stressed the importance of evaluating the group's progress to date and assisting CGI members to complete their intended goals. To facilitate this work, CGI produced a booklet for the 2012 Annual Meeting that describes commitments in Haiti and calls attention to their fundraising gaps.
For more information on the Haiti Action Network or specific commitments, please contact:

Scarlet Cronin
scarlet.cronin@clintonglobalinitiative.org.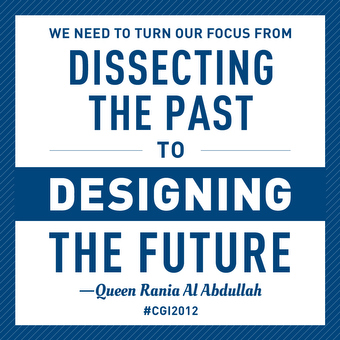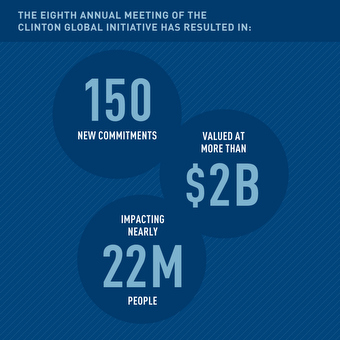 How are we designing our lives, our environments, and the global systems we employ in order to impact the challenges at hand?
The 2012 Annual Meeting will explore how the Clinton Global Initiative community can utilize our abundance of global capacity to invent better tools, build more effective interventions, and work creatively and collaboratively to design a future worth pursuing. Learn more